Enjoy Your Visit to the Dentist
At Infinity Dental, we completely understand that visiting the dentist can be nerve wracking for patients of all ages. We are dedicated to doing everything we can to make your experience, or the experience of your loved ones, comfortable and enjoyable. Our goal is to make you feel at ease and enjoy coming to see us!
Complete Family Care
Dr. Shepherd DMD and his team members provide both general and family dentistry. We love patients of all ages, with every kind of need. We have all of the services, technology, and knowledge necessary to provide you with top-notch general and family dentistry.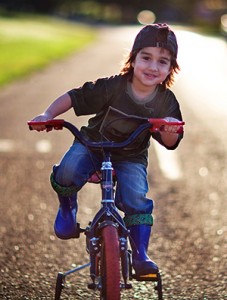 For your kids, we put the focus on preventative care. We will take the time to answer the questions your children have about their teeth, and we will provide them with instructions regarding taking care of their smile at home. We also offer dental sealants, which cover young teeth and keep bacteria out of tooth nooks and crannies. We will do our best to keep your child's teeth and gums clean and healthy to help them avoid painful cavities and stubborn gum disease.
All of our adult patients receive complete examinations and thorough dental cleanings. Our examinations involve both a physical checkup and advanced technology detection to identify potential problems that should be treated immediately. We will help you avoid discomfort, pain, and intensive dental work. We want to keep your future simple and bright.
Call us today to schedule a general dentistry appointment for you and your loved ones. Here at Infinity Dental, we have the tools to provide you and your family with healthy, beautiful smiles for a lifetime.