Welcome to
Welcome to Infinity Dental! We provide dozens of effective and safe dental services that will optimize your smile. Our excellent treatments are enhanced by state-of-the-art dental technology and a truly caring dental team. Dr. Shepherd, DMD, and his team members love to aid patients in fulfilling their smile goals!
If you are ready to visit a dentist and team that cares for you and your unique needs, give us a call at Infinity Dental today. We provide the services, technology, and compassion that will create an enjoyable dental experience for you.
Travis Shepherd, DMD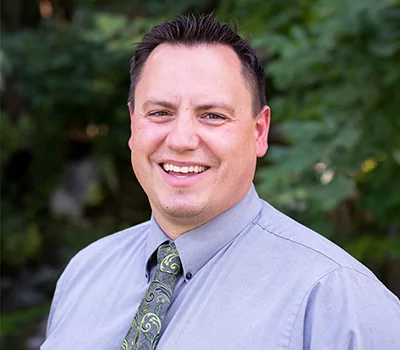 What Our Patients Say
Awesome doctor! Gets to know his patients and treats them like family.

—Michael Sikes

Amazing doctor!! Truly cares about his patients and does great work!!!

—Sarah Ann DeWitt

Dr. Shepherd truly cares about his patients and gives them his best!

—Francy Zagar

Dr. Shepherd is awesome…he truly cares about his patients and their needs. I honestly recommend him.

—Donnalita Young

Dr. Shepherd gave me my smile back!!! He's the best dentist I've ever been to. Five stars!!!

—Cindy Sikes

We love Infinity dental! Dr. Shephard is great and all the staff are the best! They work with our busy schedule and have courage to take on all 5 of our kids one after the other! Highly recommend!

—Aissa Mitton

Cool place, fun people. Not afraid of going to the dentist when I come here.

—Brogen Sparks

LOVE LOVE LOVE DR SHEPARD AND HIS STAFF!!! IM TERRIFIED OF DENTISTS AND THEY ARE FULLY AWARE OF THIS. THEY GO OUT OF THEIR WAY TO ENSURE IM COMFORTABLE AND AT EASE. HIGHLY RECOMMENDED!!!!

—Carrie Kimball

I'm am thrilled with Infinity Dental. Dr. Shepherd is personable, yet very professional. The overall atmosphere is friendly and the staff is exceptional. I highly recommend Infinity Dental.

—Darrell Muck

Dr. Shepherd is an AMAZING provider!!! His staff is wonderful and we travel from gooding county to Kimberley just to seem him because he is the best! Highly recommend him!!

—Maureen Knott
Read more of our reviews here!