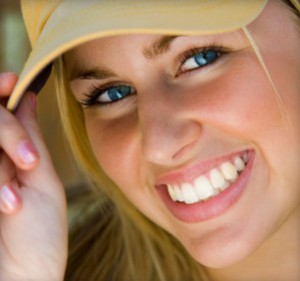 Dental bridges and dental crowns are used to improve the appearance and function of a smile. These restorative options are customized to your unique smile, so no one will notice your dental work. All they will see is your beautiful smile!
Reasons to Love Dental Crowns
A dental crown is a tooth-shaped fixture that fits over the portion of the tooth that is visible, above the gumline.
Dental crowns are a versatile treatment that restores thousands of smiles every day! A dental crown can:
Save teeth that are weak, discolored, chipped, broken, or decayed.
Fortify the teeth so that they are strong enough to resist damage.
Increase your comfort level if a broken or decayed tooth is causing pain.
Give your natural tooth a full and attractive look!
You can call our office to learn more about this remarkable protective covering for your teeth!
The Benefits of Dental Bridges
Are you missing teeth, or do you need to have a tooth extracted? Perhaps a tooth became weak because of disease, decay, or physical trauma. If so, it might be too far gone to save with other types of dental treatments.
A dental bridge is formed by two dental crowns or dental implants, and the pontic, which is the replacement tooth or teeth. In a bridge, the two implants or crowns are placed on either side of the gap in the smile. The pontic will then fill in the gap.
Dental bridges are simple to place and last for years. Dental bridges will fill in those spaces in your smile, so you can once again love your complete smile. You will feel confident smiling, laughing, talking, and chewing again, just like you felt with your full set of natural teeth!
Restore Your Smile at Infinity Dental!
You can save or restore your teeth with dental bridges and crowns. Call us at Infinity Dental today to set up your first appointment with Dr. Shepherd, DMD. He will help you determine if dental bridges and crowns are the best treatment option for you.