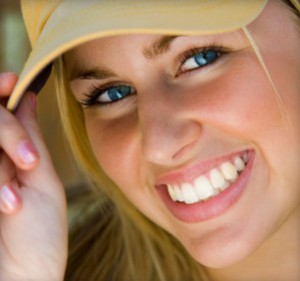 Dental bridges and dental crowns are fixed appliances that are used to improve the appearance and function of a smile. A dental crown is a tooth-shaped fixture that fits over the portion of the tooth that is visible, above the gumline. A dental bridge is formed by two dental crowns or dental implants, and the pontic, which is the replacement tooth or teeth. In a bridge, the two implants or crowns are placed on either side of the gap in the smile. The pontic will then fill in the gap.
Reasons to Love Dental Crowns
Dental crowns will save teeth that are weak, discolored, chipped, broken, or decayed.
Dental crowns will fortify the teeth so that they are too strong to be damaged further.
A dental crown will increase your comfort level if a broken or decayed tooth is causing you discomfort.
And, of course, each dental crown will also give the natural tooth a full and attractive look.
The Benefits of Dental Bridges
Are you missing teeth, or do you need to have a tooth extracted? Perhaps a tooth became weak because of disease, decay, or physical trauma, and is too far gone to save with other types of dental treatments. Dental bridges are simple to place, and last for years. Dental bridges will fill in those spaces in your smile so that you can once again love your complete smile. You will feel confident smiling, laughing, talking, and chewing again, just like you felt with your full set of natural teeth.
You can save or restore your teeth with dental bridges and crowns. Call us at Infinity Dental today to set up your first appointment with Dr. Shepherd DMD. He will help you determine if dental bridges and crowns are the best treatment option for you.